Our medically developed weight loss protocol and smarter lifestyle choices education offers dieters what they really want…a structured program that can put an end to constant dieting.
Dr. David Dolberg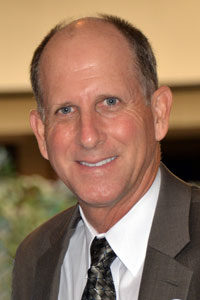 As a full time practicing Doctor of Chiropractic since 1982, I have been witness to many changes and the evolution of health care delivery. Personally, I have enjoyed the natural approach of Chiropractic as a drugless healing art. My patients have always thrived through the process of learning how the body can heal itself through lifestyle changes, exercise, and healthy eating.
When my wife, Joan, brought her skillful counseling techniques to our facility in Springfield, although a separate practice, I saw an interesting transformation develop. We have many common patients who benefit, both mind and body, from the Chiropractic and Counseling services we offer. In 2014, Joan brought to my attention this really terrific weight loss protocol, offered through Ideal Protein.
Weight issues have a significant impact on both mind and body. Sadly our abundant culture suffers from numerous health issues directly related to a vast selection of unhealthy food we consume. What a great idea, what a great fit. Now, with Ideal Protein, we offer one more way for our patients to regain control of their health and enjoy life as they should.
Joan Normandy-Dolberg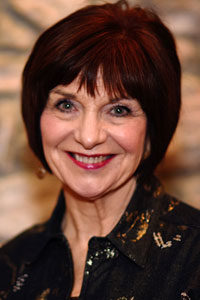 Licensed Professional Counselor, Director, employs a compassionate, strength-based approach in her work with individuals, couples and families. She began working with teens and their families in 1971 as a Learning Disabilities specialist and she has extensive training and personal experience in the field of adoption.
As the adoptive mother of three children and as the survivor of the loss of a child, she will share your pain and provide compassion and guidance through difficult times in your life. Joan has been in clinical practice since 1998. She has extensive training is EMDR, Gottman Couples Therapy, and Emotionally Focused Couples Counseling.
She is currently Secretary of our local professional organization (Northern Virginia Licensed Professional Counselors), is Past-President of our state organization (the Virginia Association of Clinical Counselors), and is currently serving the Department of Health Professions as a member of the Virginia Board of Counselors.
Amanda Bolme
Coach
Having struggled with obesity my entire life I decided to give Ideal Protein a try at the turn of the New Year in 2020. I was skeptical, sure that this was just another diet fad that might work well in the beginning but would lead to more weight gain in the end. As one who not only lost 85 pounds in 7 months and kept it off, but has also gained vibrant health and stability in the ways that I respond to life through food, I have become a great advocate for the Ideal Protein Weight Loss Protocol. Not only does Ideal Protein supply a method and tools that work predictably and repeatedly to achieve safe weight loss, it also educates you in how to maintain all that you achieve in your health and weight loss journey. I consider it a privilege to have the opportunity to coach others in this Protocol and to encourage them on their own journeys to better health and lifestyle transformation that endures! 
Ideal Family Weight Loss Center, LLC is Authorized to Use the Ideal Protein Weight Loss Protocol and Products. The testimonials on this website are those of the individual that is identified, you should not necessarily expect to receive these results. Typical results vary from person to person and individual to individual when the Ideal Protein Weight Loss Protocol is followed properly. You should consult your physician or other health care professional before starting this or any other diet program to determine if it is right for your needs.
8440 Old Keene Mill Rd Springfield VA 22152 – Phone: (703) 989-7408
Copyright © 2017 Ideal Protein All rights reserved.