Our medically developed weight loss protocol and smarter lifestyle choices education offers dieters what they really want…a structured program that can put an end to constant dieting.
Family Counseling
Family Counseling of Springfield is an outpatient clinical counseling center with experienced, skilled therapists who work collaboratively with many medical practices, schools, treatment centers, hospitals, and law enforcement agencies.
We provide services for children, teens, adults, couples and families, and we are committed to helping you and your family learn the skills necessary to improve relationship issues, anxiety, depression, trauma, grief, substance abuse, addictions, and stress
We are committed to helping you make your life less stressful, more enjoyable and very fulfilling!
To learn more please visit us at www.familycounselingofspringfield.com
Joan Normandy-Dolberg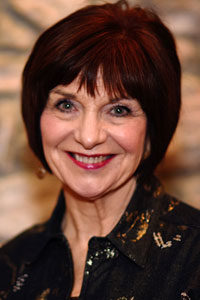 Licensed Professional Counselor, Director, employs a compassionate, strength-based approach in her work with individuals, couples and families. She began working with teens and their families in 1971 as a Learning Disabilities specialist and she has extensive training and personal experience in the field of adoption.
As the adoptive mother of three children and as the survivor of the loss of a child, she will share your pain and provide compassion and guidance through difficult times in your life. Joan has been in clinical practice since 1998. She has extensive training is EMDR, Gottman Couples Therapy, and Emotionally Focused Couples Counseling.
She is currently Secretary of our local professional organization (Northern Virginia Licensed Professional Counselors), is Past-President of our state organization (the Virginia Association of Clinical Counselors), and is currently serving the Department of Health Professions as a member of the Virginia Board of Counselors.
Ideal Family Weight Loss Center, LLC is Authorized to Use the Ideal Protein Weight Loss Protocol and Products. The testimonials on this website are those of the individual that is identified, you should not necessarily expect to receive these results. Typical results vary from person to person and individual to individual when the Ideal Protein Weight Loss Protocol is followed properly. You should consult your physician or other health care professional before starting this or any other diet program to determine if it is right for your needs.
8440 Old Keene Mill Rd Springfield VA 22152 – Phone: (703) 989-7408
Copyright © 2017 Ideal Protein All rights reserved.